Product Description
GPS Function:In GPS mode,the drone accurately locates its position after receiving position singal sent by the satellites,if it encounters external interference,the drone will regain its location and maintain steady flight,

One Key Return: When GPS is available,the drone stores the exact position it took off from Just push the RTH(Return To Home) button to have it return back home

Built in FPV 1080P HD Wi-Fi camera, captures stunning pictures and videos from the sky over 1500 feet. Drone has slot for micro SD card to record the jurney.

Barometer Altitude Hold -:The drone advanced barometer maintaines altitude hold and hoveris. just push the throttle and release it,the drone will hover perfectly in position as a combination of the GPS positioning and the barometer. the drone will automatically adjust to the wind -,your hands are free from the control stick to capture aerial photography.

Low power safe - if the battery is running low the drone will return to the take off position and land. The remote will beep to warn the operator that the battery is running low.

Automatic return home in case of control signal loss - the drone will return the the take off position and land when the control signal is lost.

Automatic 1 button take off and landing - just press the button and the drone will take off and hove at about 5 feet to land just press the button again and the drone will gently land and the motors will shut down.

Headless mode,IOC--Intelligent Orientation Control:by using IOC, - Line of sight between the remote and the drone is forward reverse regardless of the direction the drone is pointing to. This enables easy fly back in case the pilot cna not see what direction the drone is facing.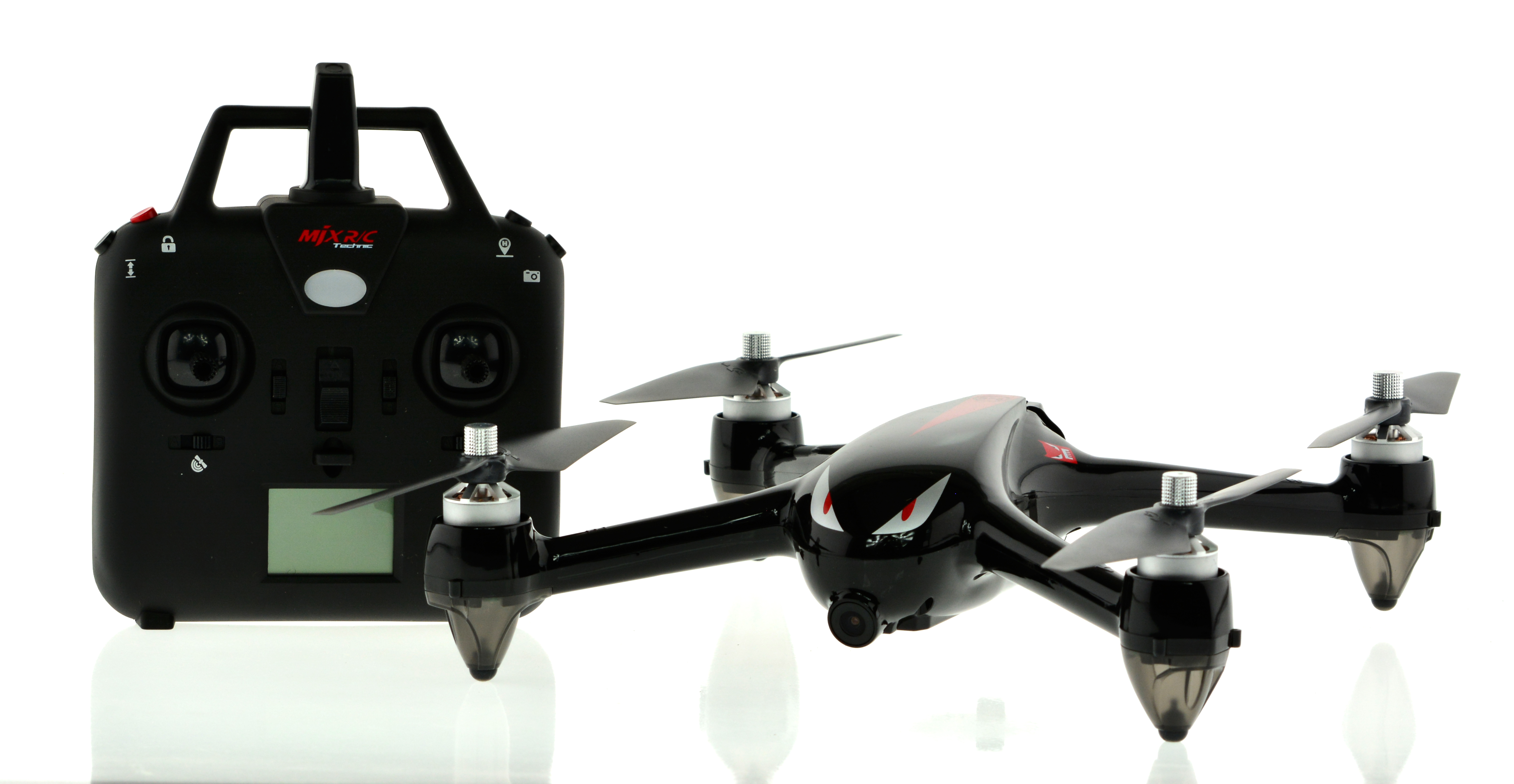 ---
Find Similar Products by Category
---